Rennie is a fast-acting, effective remedy for heartburn and indigestion. When symptoms hit, Rennie quickly gets to work to relieve painful symptoms. (5)
Rennie works directly on the cause of the problem - the acid in your stomach - to relieve acid reflux symptoms. Rennie acts physically and locally, rather than by entering the bloodstream.
Rennie's antacid-based calcium carbonate and magnesium carbonate formula works fast, neutralising excess stomach acid, turning it into water and other natural substances. (3) Rennie can be taken day or night to relieve the pain related to indigestion fast.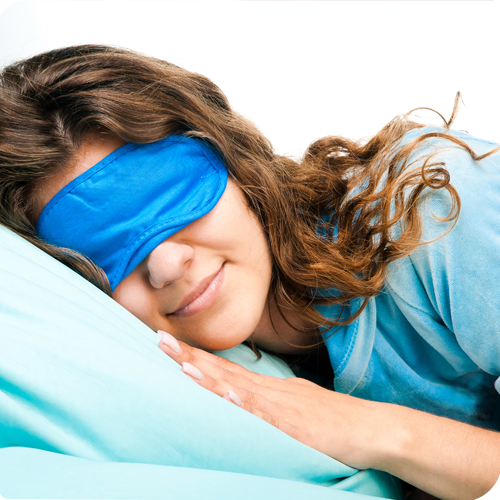 If you, like many others, suffer from acid reflux, don't worry: by making a few simple changes to your life-style, you can ease your symptoms. And don't forget: quick and effective medicines against the symptoms of gastro-oesophageal reflux are available without a prescription from pharmacies.
Eating and drinking: Try to sit down when you're eating, chew well and take your time. Try herbs instead of spice, and eat cooked vegetables, yogurt, lean meats and fish. Citrus fruits can be too acidic when acid reflux hits, but pears, apples, peaches and bananas can be easier on the stomach. Excess alcohol consumption is a trigger of acid reflux. (1)
RENNIE TIPS & ADVICE
Take a look at our tips and advice on how to have a happier digestive life.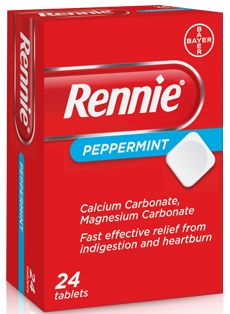 Rennie Peppermint
Containing antacid to neutralise excess stomach acid, Rennie Peppermint tablets work fast to relieve the symptoms of heartburn and indigestion.